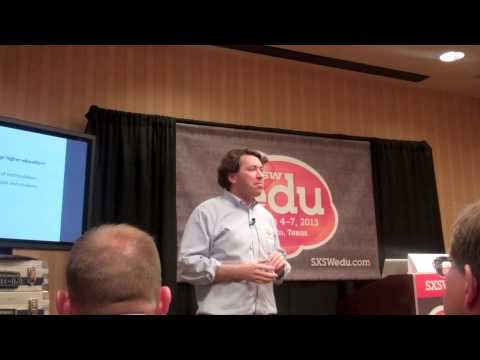 Hype or hope? You decide.
I thought it was time to catch up on the current headline grabbing subject of MOOCs ; following my own recent MOOC experiences and a few inspirational talks here at Aston. On Monday 28 January 2013 Professor Curtis Bonk visited Aston University and delivered a brain melting talk on Massive Open Online Courses (MOOCs). His presentation was recorded and is available in 4 chunks on the Global Dimensions in HE website 
Professor Bonk galloped through the recent history of MOOCs, models, and (learning) theories – which was both fascinating and overwhelming! The MOOC is definitely here to stay in a multiplicity of variants and pedagogic models, and all look somewhat disruptive (if you believe the hype), and some are even innovative! I still think the primary reason for most is still a "shop front" or large data collection for learning research. Some are offering innovative modes of delivery and learner engagement; i.e. the recent E-learning and Digital Cultures  course offered some interesting and engaging activities – including a final peer assessment on created digital artefacts. Whereas the Coursera course: Fundamentals of Online Education: Planning and Application was forced to close after only a few days. I was enrolled and attended (in parts) both the above, so it was interesting to see two completely different models of MOOC courses, and experience (chaotic) social learning using two vastly different (interactive) models. It was somewhat ironic to witness the Fundamentals course fold/fail , but I'm sure they are redesigning the course for version 2 – as we speak. Let's not forget how Daphne Koller promotes the Coursera model of altruism / openness, but then talks about the usefulness of the (learning) data they've gathered! This keynote by Gardner Campbell at the Open Education Conference 2012, should bring us all back down to earth, as should this recording of a debate on the subject at the ASCILITE 2012 conference?
Professor Bonk also mentioned the new Google learning platform called coursebuilder but advised that it required some coding skills to use it. On that note, I was talking to David Kernohan from JISC, at the JISC CETIS conference this week about the other types of MOOC platforms being developed; his research had uncovered most were bespoke coded products, and some were using WordPress or the Pearsons platform.
In other recent news; two of the big players in the field announce significant increases in partnerships, whilst 5 US MOOCs have been recommended for credits. In the UK, Sir Michael Barber, chief education adviser for Pearson, says online learning (not necessarily MOOCs) offers "both a threat and opportunity" for UK universities. At the Online and Open-access Learning in Higher Education event , Professor's Josie Taylor (OU) and Diana Laurillard (London Knowledge Lab ) criticized the ethics, motives, and pedagogic models of most MOOCs (i.e. does completion = success? What are the values for those who drop out?), which are all founded concerns. Although; we don't hear much complaining from the "students" of these courses about multi-choice assessments wrapped around (good quality) talking heads type video production! Do we?
At this week's CETIS conference I attended presentations by Simon Buckingham Shum  (OU analytics guru), and Professor Patrick McAndrew  (OU Professor of Open Education) both talked about the creation of the FutureLearn MOOC project. Simon talked at length about [research & marketing] data, and what types of data will/could be harvested from FuutreLearn, whilst Professor McAndrew talked about the Open learning movement and the design ethos behind the new venture. Their MOOCy "good intentions" are thus:
• Build on what we know
• Innovate
• Be accessible
• Be interactive
• Make use of data
• Use the right licence
• Be prepared to re-use
• Not be in it [just] for the money
• Be happy
If you want to know more on how to design a MOOC, dip into the (OU driven) OLDS MOOC archives for the received wisdom from those that have just completed this course. I'll finish off this update posting with a link to the new CETIS white paper on the subject : MOOCs and Open Education: Implications for Higher Education which helps clarifies the current state of play. Just try not to mention the word disruption too much, will you.